Free shipping above $150 in the U.S. or Store Pick-Up
Login
Log in if you have an account
Dont have an account? Register
November - Maple Update
03 Nov 2020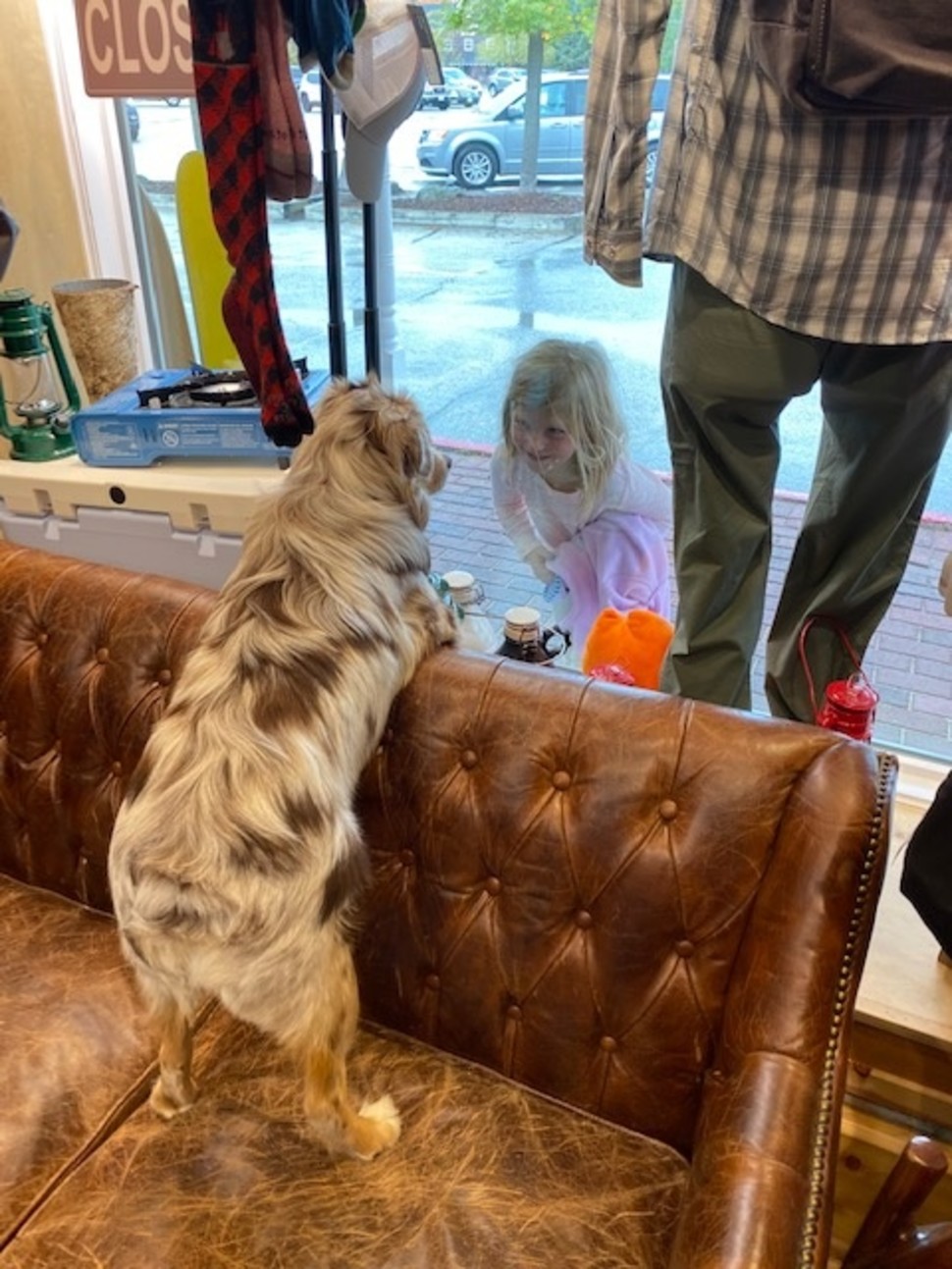 Miss Maple is doing great at the shop, she still barks with excitement at the very first guests who enter in the morning.  Most people don't mind, so if it was one of you that she barked at, thank you so much for understanding.
Miss Maple also has lots of children and dogs who pop in to visit, and on these days she is happiest! She will often stare out the window and watch them go all the way to their cars when they are leaving and sometimes even cry a little.  It is soooo cute!  And because she is a shopdog, she thinks that it is complete normal to get adored 24 hours a day.....This gets challenging when we get home, but that is nothing that a 2 mile walk in the woods or 100 throw's of the ball cant fix!
We've had some requests for the "Maple Mug", and have unfortunately sold out. We're hoping to come up with another one and wow you with the design. In the meantime, here is a link to one of our special Twisted Tree mugs.